Mojo Groovin' is based in Vancouver, BC.
We play a mix of instrumental funk, blues and jazz music.
Our main influences come from jam masters such as Herbie Hancock, Jimmy McGriff, Grant Green, George Benson, just to name a few.
We are:
Ernesto Marquez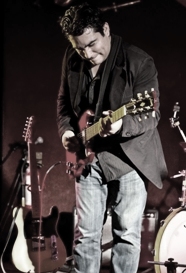 Ernesto is a seasoned guitar player with more than 25 years experience, and is fluent in styles such as classical, blues, funk and jazz.
Ernesto started Mojo Groovin' as a way to express himself through jazz and blues improvisation.
His favourite guitar players include jazz masters such as John Scofield, Mike Stern, Wes Montgomery, Grant Green and George Benson.
Luis Garzon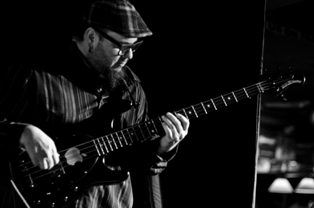 Luis is one of the most versatile bass players in town. With a very strong background in latin rhythms, he easily steps into blues, funk and jazz like few musicians can.
In addition to his extensive experience as a bass player, Luis is pursuing a music degree at Vancouver Community College.
Enmanuel Moreno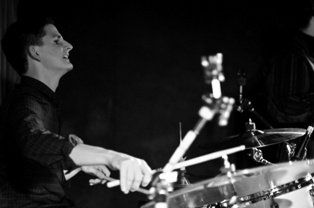 Don't get fooled by the young looks of Enmanuel. Inside, he has the soul of a '70s groove master. Don't even get him started with latin rhythms. Enmanuel is a passionate musician and he has completed his jazz diploma at Vancouver Community College.
Howard Greenstein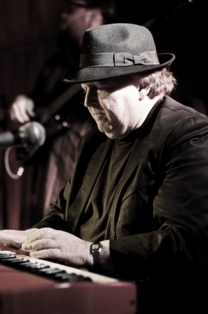 Howard is the man behind those Hammond B3 licks.
He is a top keyboard player in the Vancouver blues scene and a big fan of Joey DeFrancesco, Jimmy Smith and Jimmy McGriff.
Howard studied Jazz Performance at York U. in Toronto many moons ago. He loves the Hammond organ, Fender Rhodes electric piano and grand piano sounds that he uses in Mojo Groovin'.
Contact us...